Application Development
Saika Technologies Inc. offers end-to-end solutions to our customers by leveraging our innovative skills and deep domain expertise in various fields like Insurance, Finance, Health Care, Media, Hi-tech, E-commerce, IoT based solutions and Business Intelligence. We work very closely with customers to develop and customize applications that provide strategic benefits and advantages to our customers.
Our application development services are strengthened by Agile Development Methodology, Product Engineering Services , Domain Expertise, Governance Models etc.
Application Integration
Assessment phase through Implementation phase , we help  our customers to get going in their Enterprise Application Integration needs.
DevOps
We collaborate effectively with teams to design and develop applications to suite the organizations DevOps goals. We partner with the clients to address the challenges and apply best practices 
Complex pre-production/production build and run
Error prevention and diagnosis
Help to select appropriate DevOps tools
Help achieve stability even with an increased rate of changes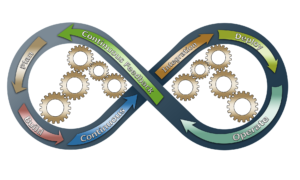 UX/UI Engineering
User Interface / User experience plays a major role in many applications. We team up with your clients to create best user experience for their Mobile/Tab applications , help them to cover application and  security test scenarios.